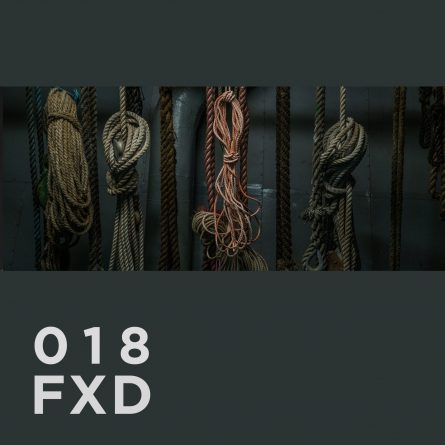 International Moods – No Lollies EP / FXD018
The seldom encountered super group International Moods, consisting of FM Einheit (ex-Einstürzende Neubauten), Khan (Matador, Harvest, I'm Single…) & Zero Cash (Kitsuné, Flexidisco), is back and has reinforcements in their luggage: 3 pieces plus encore.'Shake You' competes with the Stooges and LCD Soundsystem, but unfortunately nobody has the time machine under control. '30 BPM 'tests your speakers and panting through the On-U-Sound chambers, a bit oppressive and with great bass. The BPM info is by no means correct.
'No Lollies' is the title track and shimmers in muted colors and shadows. Tribal industrial. In case someone should ask.
The encore comes from Arnold Kasar (Deutsche Grammophon, Grönland, Sonar Kollektiv, Compost…), a Berlin based pianist & music producer, whose work challenges the boundaries between new classical music and electronic music. In recent years he has worked a lot with legendary personalities such as Hans-Joachim Roedelius and Friedrich Liechtenstein.
We are very pleased that he has reinterpreted 'No Lollies' and has deepened the already quite powerful original and skillfully refined it with his sovereign piano playing. Anyone who can imagine that the 'Grandbrothers' on board the U 96 in the Hania Rani Remix leisurely overtake on a motorway at night is very close. And yet again not at all. It really sounds different every time. Again and again.