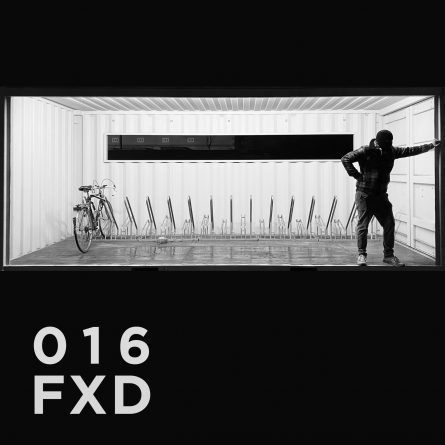 HARDTWALD & MB Valent – Klassenerhalt / FXD016
It was only a matter of time: Cologne's chief forester HARDTWALD team up with MB Valent and cut a path through the thicket. "Klassenerhalt" (presumably meant in the sense of 'Relegation') is more than a self-fulfilling prophecy – now it is cut down! The mood is consistently gloomy, but a few turbulent breaks later this has to give way to an even sicker mood – somehow liberating.
"Update" tends to be more thoughtful. A minimal downtempo affair, stripped to the bone beats and quite an airy fluffiness yet in a concerned atmosphere. For the vocal fragments we just let Siri do a good job. Maybe she doesn't like us anymore, but you can't have everything. Would look great on a Nouvelle Vague soundtrack, too.
The Green Man (TGM) from Cologne's Basswerk snatches the tidbits from the "Klassenerhalt" and gives the track a dub rejuvenation that brings the lounge back onto the street. The On-u-sound version of 'Ascenseur pour l'échafaud' and the proof that TGM can do it outside of its home genre Drum & Bass. Fin.